Access Mercantile has been helping consumers and businesses resolve sometimes complex outstanding debt situations for over 30 years. We understand that dealing with debt can be a very stressful experience, especially if you are unfamiliar with what options are available to you. The best thing you can always do in situations like this is 'engage' in dialogue with the institution you have financial commitments with, so they can readily assess your situation and offer you support. After all, it is in everyone's interest to mutually resolve the issue. If you are unemployed or you are suffering financial distress, first and foremost make contact with your lender or applicable institution to discuss options after letting them know that you are at risk of missing scheduled payments. Once you have explained your situation, the institution you are dealing with may be in a position to offer you a combination of support options inclusive of their Financial Hardship program to get things back on track.
What does financial hardship mean to you?
Financial Hardships may include deferral of payment, adjustment of some repayments and/or restructure of your facilities/loan or in some applicable cases interest deferral. By being proactive and entering into important dialogue about your situation you can easily avoid unnecessary interest or collection expenses and more importantly preserve your credit rating by avoiding negative credit reporting through payment default.

How Access Mercantile Services is helping Businesses and Individuals during Covid-19?
COVID- 19 and the subsequent impact of employment loss and uncertainty for many Australians have only heightened the need to continually look at new ways to assist people in need with debt and credit management solutions. We have been actively engaging with our clients and industry to see what more we can do as an organization to help. Having the luxury of a dedicated national field workforce that is fully trained and compliant with debt collection guidelines and hold applicable mercantile agent collection licenses, we have been leveraging this workforce to proactively make field calls to both business and consumers that need urgent assistance or have not been responsive to collection calls made, in attempt to engage in direct dialogue to assess how we can 'help.'
Whether the outstanding debt is linked to a finance company, bank, utility or other types of lender or institution, our team is ready, skilled and dedicated to finding a healthy resolution. We take tremendous pride in the role we play in achieving debt resolution and knowing that ordinary Australians who have been doing it tough during these unprecedented times have finally achieved peace of mind with a clear path forward. A major success factor has been the level of Financial Hardship application taking and assessment.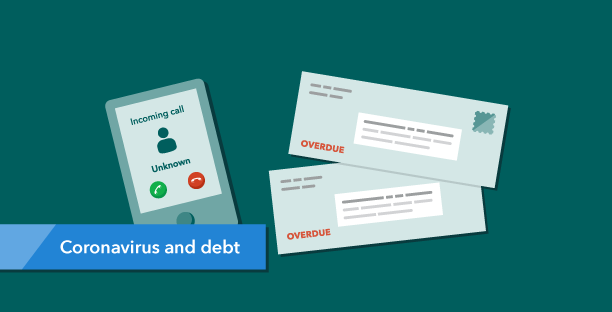 We recognize the importance of understanding drivers of debt and being able to articulate the current financial status to our clients who with this valuable information can quickly assess the situation and align appropriate actions. Our field workforce has been intervening where standard collection phone calls have not achieved success and a different intervention is required in an attempt to re-engage contact and reopen communication. Once contact has been established they are fully proficient in taking Financial Hardship applications and completing a detailed assessment of the situation. The response from customers has been very rewarding as they appreciate that the institution they hold a primary relationship with really cares about achieving resolution and has made the extra effort of a personal call.
If you have any queries about our debt collection services and how we can help your business, we would welcome your call at 1300 565 073 or email at enquiries@accessmercantile.com.au